Yep. My crappy indoor cycling instructor at LA Fitness has motivated me to do it. I figure I can't do any worse. The bar is not set very high.
I completed my CPR certification last week at GCC. Thanks, Stephanie. Great class. That was 2 and a half hours well spent blowing air and pumping the chest of a dummy. We also learned how to use an AED – automated external defibrillator which is a portable, electronic medical device that was designed to allow minimally trained people to provide lifesaving defibrillation to victims of sudden cardiac arrest. That's a cool machine. Just push the on button and the machine talks to you, telling you how to use it. Almost fool proof.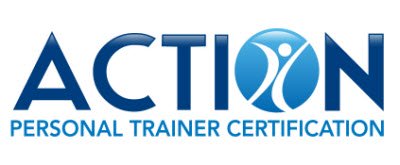 So over the break, although every day is really a break these days, I plan to start my personal trainer certification through ACTION. Get this. It's an online program. All of the online classes are available on demand. You can stream the classes online or download mobile friendly videos to my smartphone or tablet for offline viewing. That's right up my alley. They also have an ebook version of the textbook. Welcome to the digital age.
They say that if you are starting with no prior experience, you should allow 6 to 8 weeks to complete the program assuming you can devote 10-15 study hours per week. I've got plenty of time, but I want to get this over with so I can get to the Group Exercise Certification. That's what I really need to teach indoor cycling, but you can't get that until you get the Personal Trainer.
It's not the most known certification program, but they earned NCCA Accreditation in January 2014 so it will work for most places looking for trainers to have certification. It will be good enough for my goals.